Tax Returns/분청사기상감인화문붕명둔접 (2020)




Exhibition views of Secondhand Futures: 遭遇 (2020), SPACE Sarangfarm, Gimhae, Korea.

ceramics, shells, hairpin, paper, oil paint, wood, variable dimensions.
photo by Jeisung Oh



This work was produced at the Clayarch Gimhae Museum C.C.C. Residency and presented at the group show Secondhand Futures: 遭遇 (2020), SPACE Sarangfarm in Gimhae, Korea.

|Exhibition catalogue available here|



I conjoin two fragments of research in this work.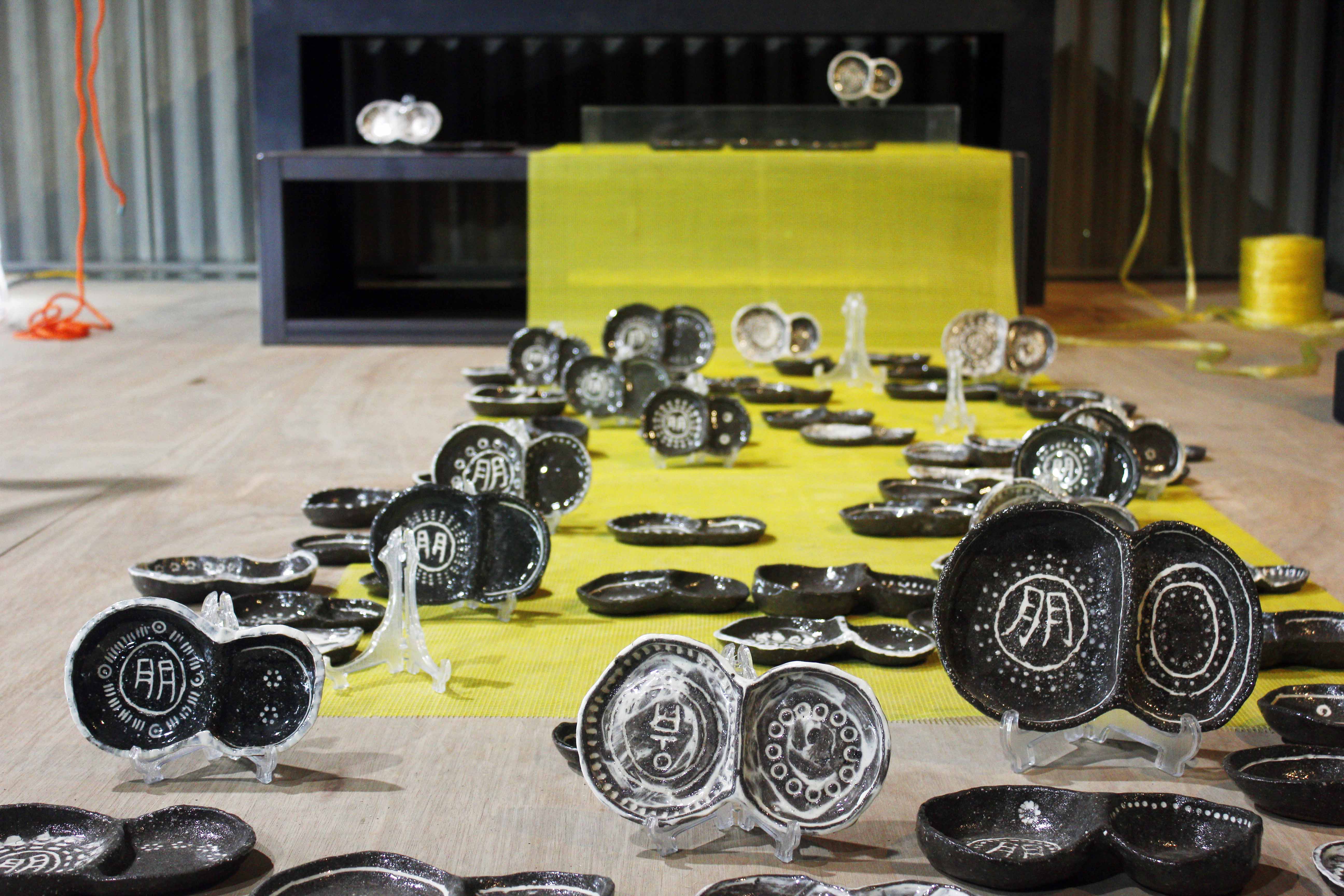 "Those who wish to take one are welcome to do so"



Fragment 1:


Homosexuality between 'gungnyeo' or court ladies in the 15th century as recorded in the Veritable Records of the Joseon Dynasty. Some records show that in order to mark affectional ties, gungnyeo would tattoo each others' buttocks with the letter '朋', which today means 'friend'.


Etymologically 朋 signified 'money', embodying the image of two pairs of stringed cowrie shells used as currency in Shang Dynasty China. With the invention of metal currency, however, the letter lost this meaning and academics would begin to attribute new meanings to it. Through formal variations likening the letter to the wing of 'bonghwangsae', 朋 carried the meaning of this mythical bird for some time. After further evolution academics would point to a friendliness of the paired letters perceived to use it to mean 'friend', as it is still used today.



Fragment 2:


King Sejong's development of a method of tax payment, which was considered innovative. In-kind tribute taxes invited ceramicists to produce dishware for use in the royal palace and government agencies. Formally, most of the dishes from the early 15th century were made through the Buncheong Inwha technique (stamping), and developed through the use of other techniques after Sejong's death in 1450. These dishes are characterized by the inscriptions of the names of government branches ordered to prevent theft, and the names of the ceramicists in order to guarantee high-quality productions.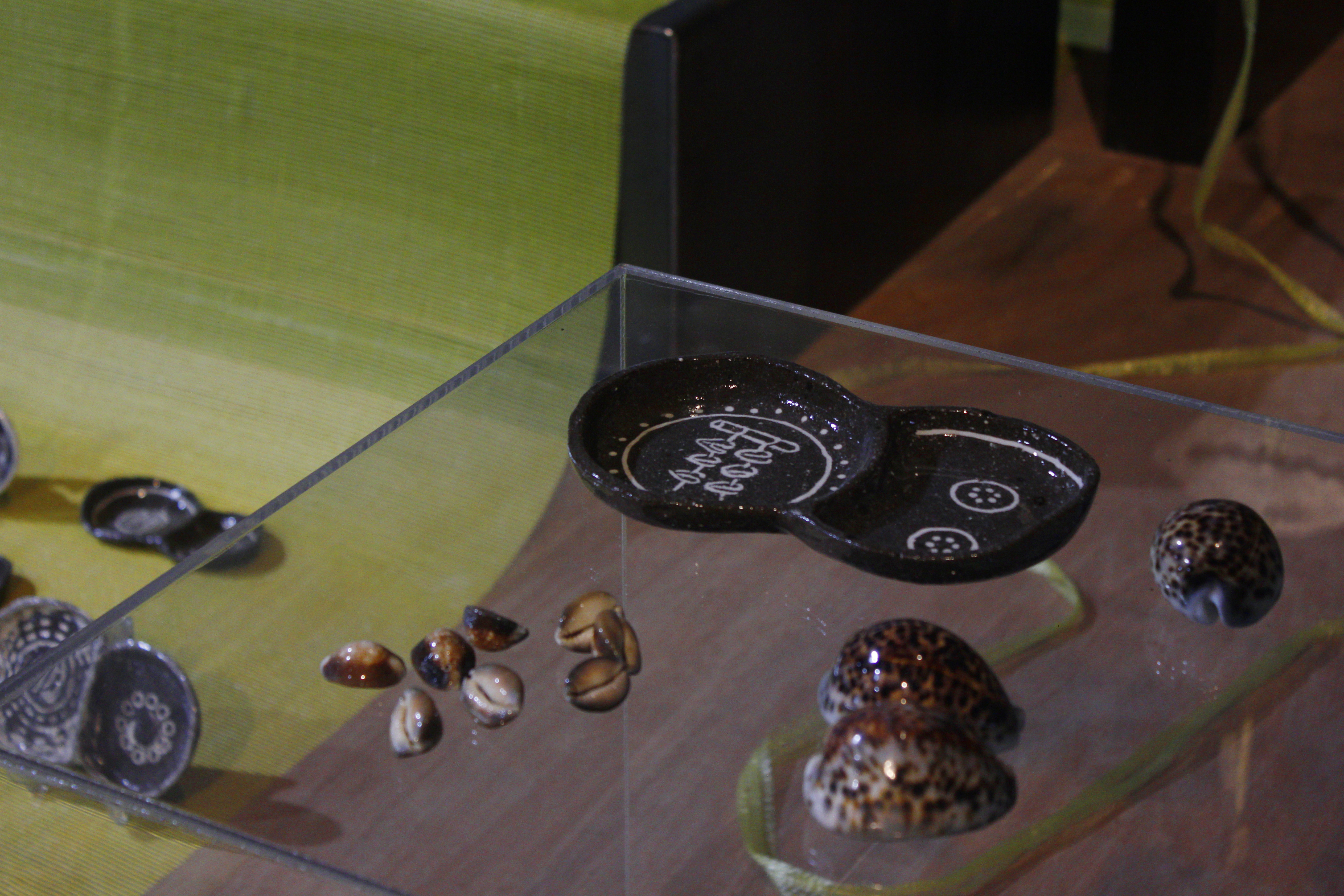 I employed similar techniques as these tribute tax dishes to produce 100 pairs of dishes. Joining two plates together I make the dishes resemble buttocks, and inscribe variations of the letter '朋' on their surface.

An important fact in the production process was that the Clayarch Gimhae Museum is a public institution run on citizens' taxes. The clay I used to make the dishes was clay purchased by the museum for past events but left unused, and the kiln I used to fire the pieces were 'test kilns' available to artists free of charge (on public funding). The institution is thus rendered responsible for my production costs.

During the month-long exhibition period, I set in place an installation system which invited the visitors to take a plate if they wished to, and thereby performed the gesture of returning the tax-payers their money in material form.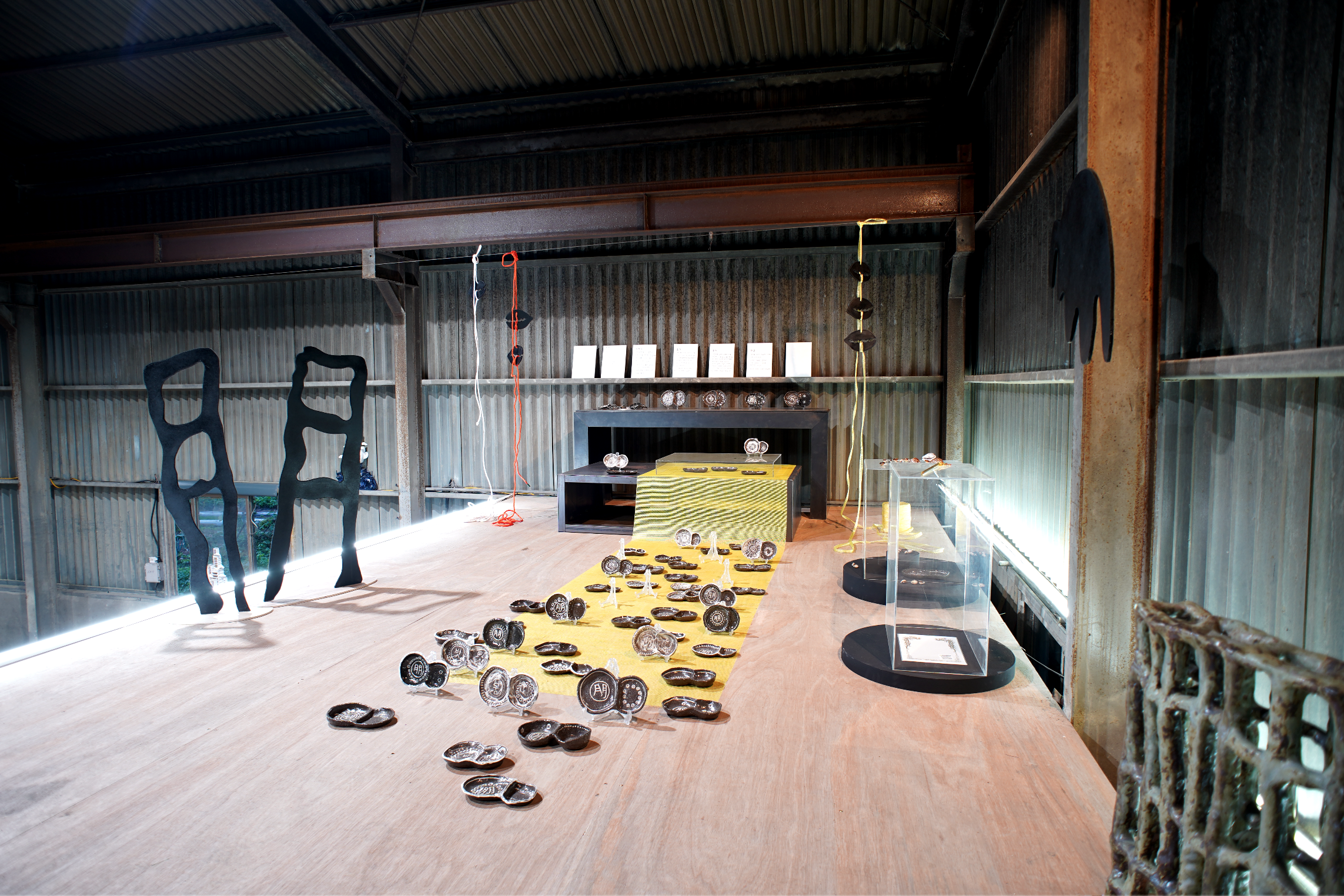 installation shot taken during exhibition
photo by Jeisung Oh